Probably the best garden mulch ever made
Strulch ® is a light and easy to use garden mulch made from wheat straw for organic gardening. A patented process developed by Dr Geoff Whiteley at The University of Leeds, is used to 'preserve' the straw so that it lasts for up to two years and gives an earthy brown colour.
Strulch has a neutral pH and can be used throughout the garden on borders, raised beds, around cultivated fruit and on vegetable plots.
Why Strulch is beneficial?
Strulch mulch reduces weed growth by up to 95%
Strulch mulch helps retain moisture around plants
Strulch mulch enriches soil and its structure
Strulch mulch is suitable around flowers, shrubs, fruit and vegetables
Strulch, the straw garden mulch, lasts up to two years, spreading the cost, saving water and fertiliser, making your plants grow healthier and stronger and giving you more time to relax.
​The physical properties of Strulch mulch together with the embedded minerals deters slugs and snails.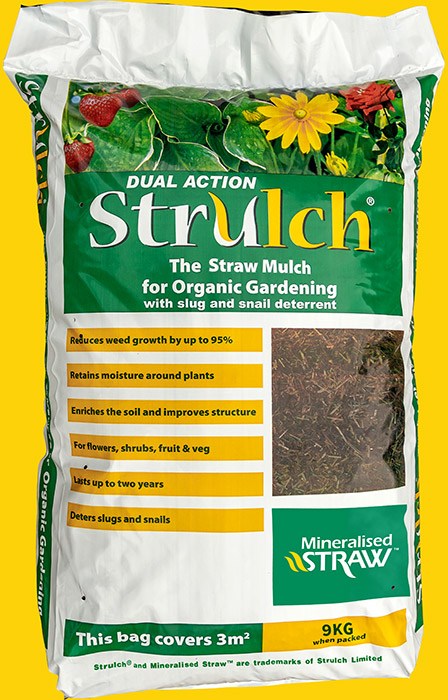 Buy Strulch
Strulch, the straw mulch for organic gardening is available direct from us in bulk quantities of 12, 25 and 48 bags. Click through to buy now or for information on our stockists for smaller quantities.
Strulch Videos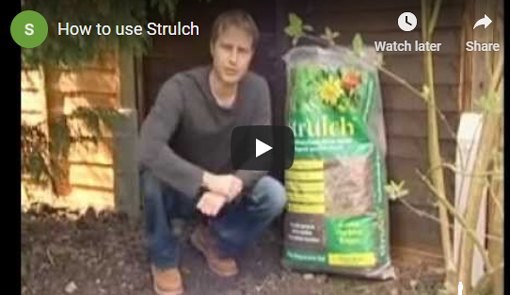 Latest News
Following a service of remembrance, the Queen visited the Sheldrick Wildlife Trust near Nairobi National Park to...
Read more