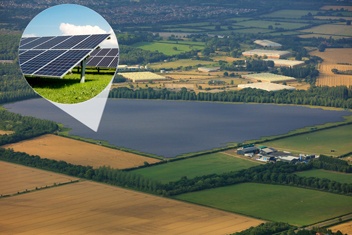 Strulch is made from renewable and local resources which do not harm the environment. Straw is a by-product from grain production for food. Strulch's early development was supported with a grant from the Home-Grown Cereals Authority which recognised Strulch as a positive use for what was then a waste material. NESTA (The Innovation Foundation) whose aim is "to bring bold ideas to life to change the world for good" also supported us with investment.
Strulch's manufacture is powered entirely from solar energy which is produced on the farm. The straw is grown on the farm and sourced locally.
Strulch has been verified for use in organic growing systems so can be used by organic growers in private gardens and in professional horticulture.
Gardening for Health and Wellbeing
During the pandemic, gardening has been a lifeline for many. Getting out into the fresh air and producing flowers and vegetables has helped to reduce our stress. The government has recognised the importance of gardening by allowing garden centres to become essential shops. We are proud to be a gardening related business.
Wildlife Conservation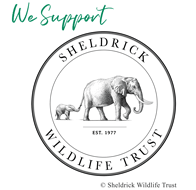 We are proud supporters of the Sheldrick Wildlife Trust, a charity we are enthusiastic about. They are best known for the rescue and rehabilitation of orphaned elephants and rhinos in Kenya, helping these orphans back to the wild where they can begin families of their own. We support the Trust by giving an annual donation.
Read more about our partnership on our Sheldrick Wildlife Trust page.