Elephants are important to us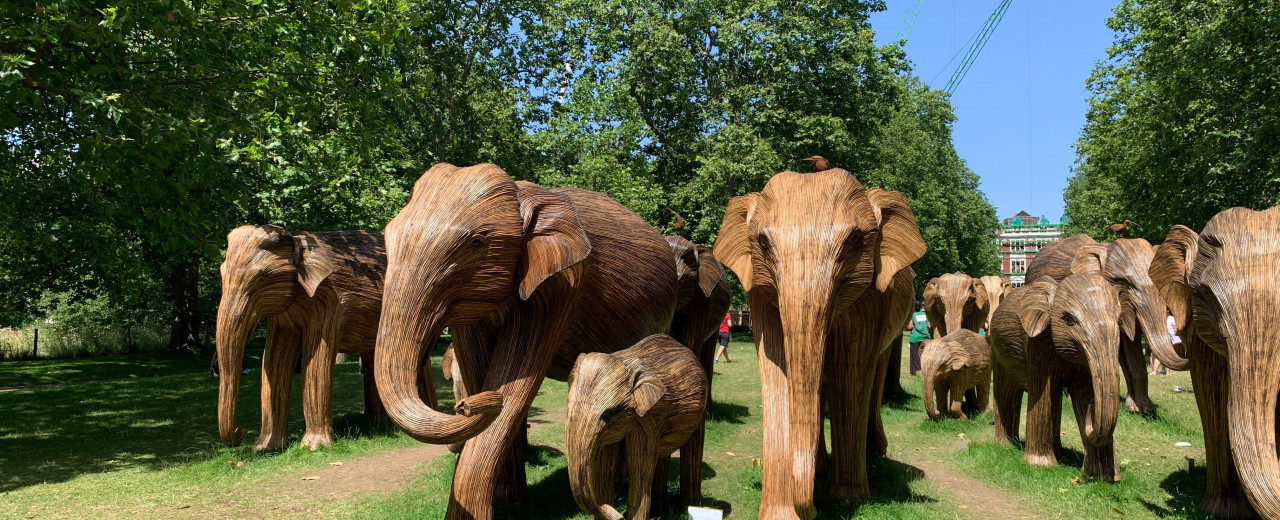 Geoff and I recently visited Green Park in London to visit a herd of wooden elephants. An amazing sight.
'CoExistence is the latest public art installation by Elephant Family & The Real Elephant Collective, raising awareness and funds to support wildlife protection and coexistence projects across the globe.
'The Tree Trunk herd is part of a 100 strong collection of life-size sculptures, modelled on real wild elephants from the Nilgiri Hills in Southern India. They have been created deep in the jungles of Tamil Nadu, by the indigenous communities who live in close proximity to their real-life counterparts. The material they are made from, lantana camara, is an invasive weed whose removal from protected areas benefits wildlife'.
We believe the plight of elephants both in Asia and in Africa needs to be recognised and we at Strulch are pleased to support the Sheldrick Wildlife Trust through an annual donation from us and by giving you, our customers, the chance to donate via our site when ordering Strulch. Every donation helps.

Jackie and Geoff