World Water Day - 'Water for Wildlife' by Sheldrick Wildlife Trust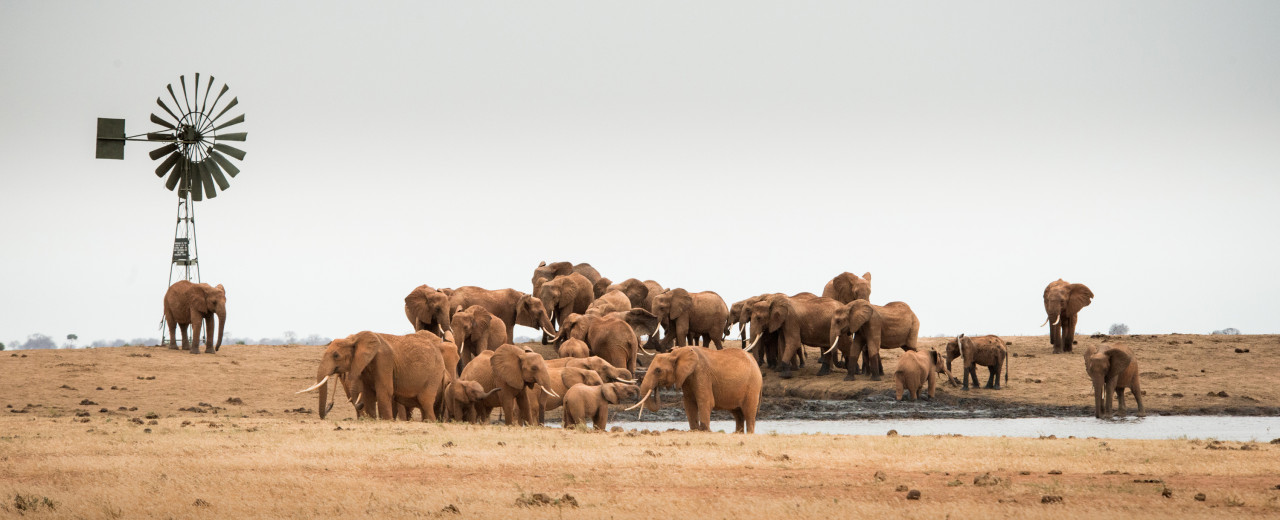 Herd of Elephants with safe water source in Kenya (© Sheldrick Wildlife Trust)
On a planet amid climate change, water shortages are fast becoming a fact of life and Kenya faces this persistent challenge every year, with the dry seasons becoming less predictable and often longer, with devastating effects. To highlight this crisis further, between 2016 and 2017 when Tsavo was gripped by a particularly harsh drought, we rescued no less than 33 orphan elephants from across the Tsavo region. Tragically, many were too far gone for us to revive them. Thankfully, we also had many miracle survivors, but you only need to read Maisha and Emoli's rescue stories to understand just how touch and go the situation can be for drought victims.
With our primary aim to keep wild families together and to prevent more calves from losing their herds to drought, an increasing focus for the SWT in recent years has been the provision of water. This means making safe water sources accessible to wildlife within the protected areas, ensuring that they do not need to leave the safely of the Parks in search of this vital resource where they might otherwise come into conflict with communities.
Now with 28 boreholes funded and maintained by the SWT – 23 of which are located within the vast Tsavo Conservation Area which has historically suffered from long periods of drought – wildlife is provided with fresh water all year round. These boreholes tap into water beneath the ground and are powered by wind or solar energy. The SWT's 8 water bowsers are able to provide extra relief measures, rapidly transporting tens of thousands of litres of water (from our network of boreholes and also from natural rivers) to strategically placed water troughs, including those located at the Trust's Reintegration Units where, in addition to the orphan elephants, we also have plenty of wild visitors. With these water points acting as hot spots for wildlife, as well as providing regular maintenance to ensure that these structures remain in good working order, the Trust also patrols extensively within the areas where these water sites can be found, to keep our wild visitors safe.