Be A Happy Gardener with Strulch Garden Mulch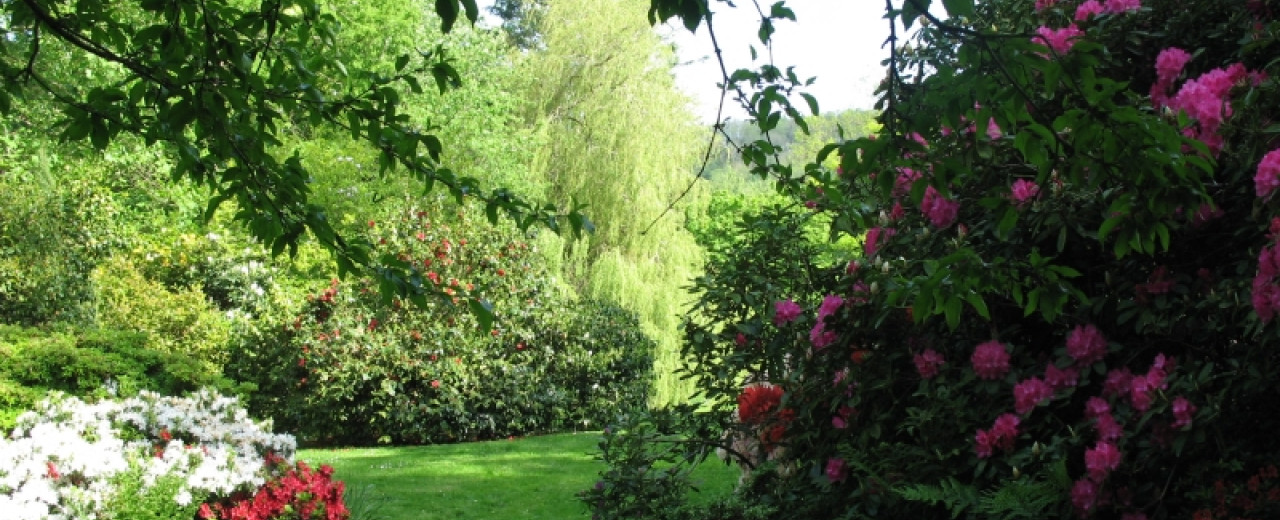 It's always a delight to receive positive testimonials about our Strulch garden mulch, to see how it is being used in gardens around the country. Recently Tricia got in touch with us to share her success about how, by using Strulch, she has prevented weeds from growing in her fruit beds for three years. Tricia's garden is at Upper Shelderton House in Shropshire, she shows her garden for charity via the National Garden Scheme (NGS). In her testimonial of our garden mulch she said, "I can't thank you enough for developing such a fantastic product."

Using Strulch in the Garden
Tricia first discovered Strulch when it was recommended to her by some friends. Here it was Tricia says about her weeds or lack of them now:
"I have a huge garden which I open for the NGS a couple of times a year and it is blessed with every weed under the sun, but not in my fruit beds, all thanks to your wonderful product Strulch. It is now time for a top up three years later and I am going to use it in some of my borders too as I just can't keep on top of the weeds. I do recommend it to visitors who can't believe we haven't weeded the beds for three years. Thank you again for saving me from months of weeding"
Tricia's garden sounds wonderful, this is what the NGS has to say about Upper Shelderton House, "Set in a stunning tranquil position, our naturalistic and evolving 6½ acre garden was originally landscaped in 1962. Most of the trees, azaleas and rhododendrons were planted then.
A large sweeping lawn leads in various directions revealing a multitude of colourful rhododendron and azaelea beds ponds a varied collection of trees and a very productive kitchen garden. There are plenty of tranquil seating areas from which to enjoy a moment in our garden.
Thanks to Tricia for sharing her Strulch success story. If you have one of your own email info@strulch.co.uk and we may feature you in the future on our blog!